This is the first time I've used this stamp set. I know - it's terrible as I've had it a while now and only got around to mounting it up yesterday.

This is the card I have made for my father-in-law. I figured he'd had enough cutesy character cards of late and decided I'd dig these stamps out. I've loved them for ages and have seen some lovely cards using them.
The line of houses image, from the Paper Artsy Bricks and Mortar 2 stamp set, was stamped using Memento Tuxedo Black dye ink and coloured with the Copic sketch markers:
Houses 1 & 4: B41, B45, B93, BG11, N1, E04, E07, E09
House 2: G99, YG17, YG95, BG11, B41, B45, B93
House 3: E04, E07, E09, G99, YG17, YG95
Windows: BG10
Outline/Shadow: N1
Houses 1 and 4 took some adjusting as I didn't really have a colour to match the paper so I tried blending with the grey and the blue/green to try and get as close a match as I could. I think it worked.
The image was then matted onto blue and rust paper.
A strip of the Light-Hearted paper from the Basic Grey Offbeat paper pad was punched along both edges using the XCut Diamonds border punch and matted onto the rust paper. This was then matted onto a panel of the Alternative paper from the same paper pad, which in turn was matted onto the blue and rust papers.
The image panel was then matted towards the top of the panel.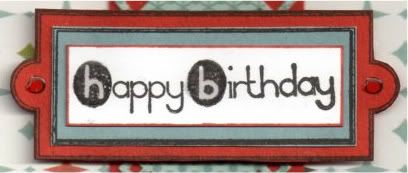 To create the sentiment panel, the rectangular bookplate image from the Stamps Away Bookplates, Photo Corners and Anchors stamp set was stamped onto the rust and blue papers using Versafine Onyx Black archival pigment ink and layered up. The sentiment, from the Dovecraft Make A Wish mini stamp set, was then stamped onto the white card using the Onyx Black ink and matted on top.
The sentiment was then added below the image panel.
Highlights were then added to the image and the sentiment panel with Ranger Glossy Accents.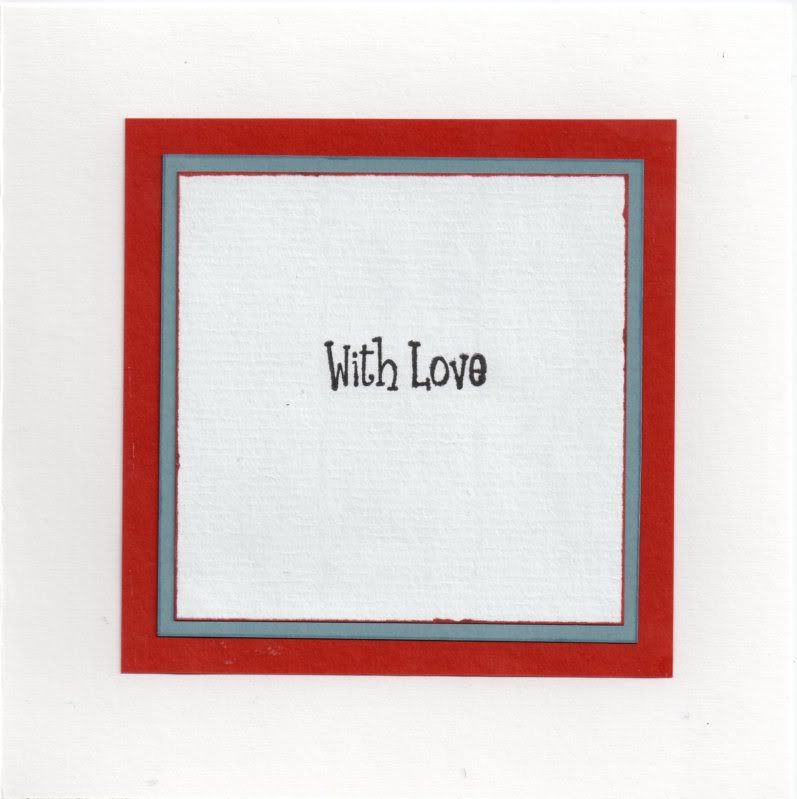 The inside was also decorated using the blue and rust papers, and the sentiment, from the Papermania Clare Curd Sentiments stamp set stamped with the Onyx Black ink.
Here are the blog challenges I am entering this card into: