Well, it's still technically
Day #4
as Day #5 hasn't been announced yet!!!
Anyway, here is today's colouring.
I decided to go with some WHSmith's pencils today on Kraft cardstock. It's a nice and simple New Home card for a friend of mine.
I decided to use my set of
Jofy #15 stamps
that I've had for well over a month now, if not a few months. They have been used, just not by me!!!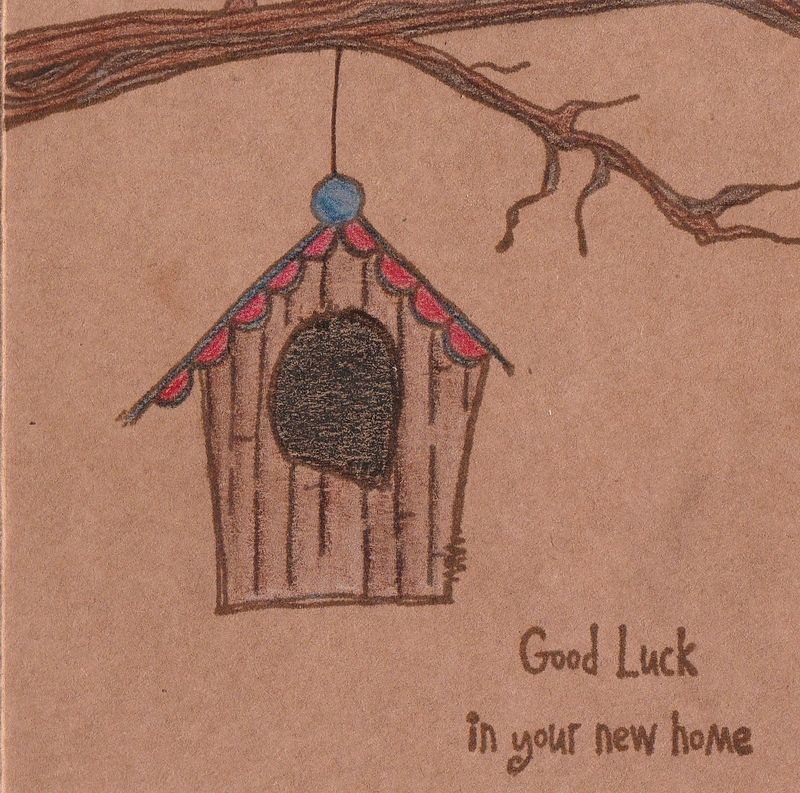 I started by stamping the smaller of the two birdhouses on the front of the card where I wanted it positioned, using Versafine Vintage Sepia archival pigment ink, and then stamped the branch image from the same stamp set and the same ink above it. I joined the two images with a brown Whispers brushstroke marker.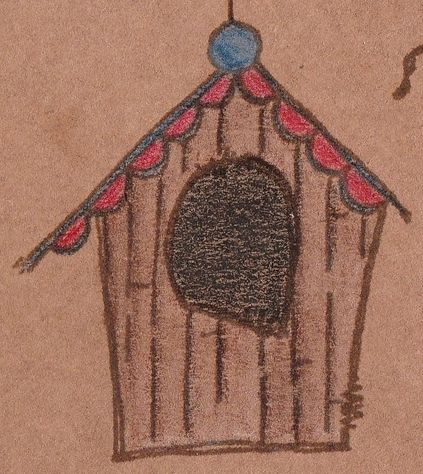 I then coloured the images with the WHSmith pencils that I managed to get when they were reduced down to £3.99 some months ago. I firstly laid down a layer of white pencil all over the image and then coloured it in with the colours. Hopefully the white makes the colours ping off the card a bit more. I decided not to blend the pencil with baby oil this time as I wanted a more rustic look to the image.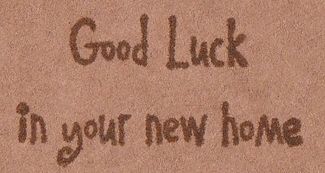 Finally I added the 'New Home' sentiment. I used an old Elzybells stamp for this and the Vintage Sepia ink. This is a stamp that I've owned for many years, from back when Elzybells were having a closing down sale, and I'm not entirely sure it's ever been inked up other than when I recently mounted it and created a laminated storage sheet for it. It's so nice to give these old stamps a new lease of life having been living in a 'to be mounted' box for a couple of years now.