Well, unlike last week, I didn't leave it until the last minute to make my entry for the MM/T Challenge, and have actually got it done in plenty of time!
I decided to go with a spring card - the first I've attempted!
It's for a young girl, and to be honest I'm all pinked out this month, so decided on a different colour scheme.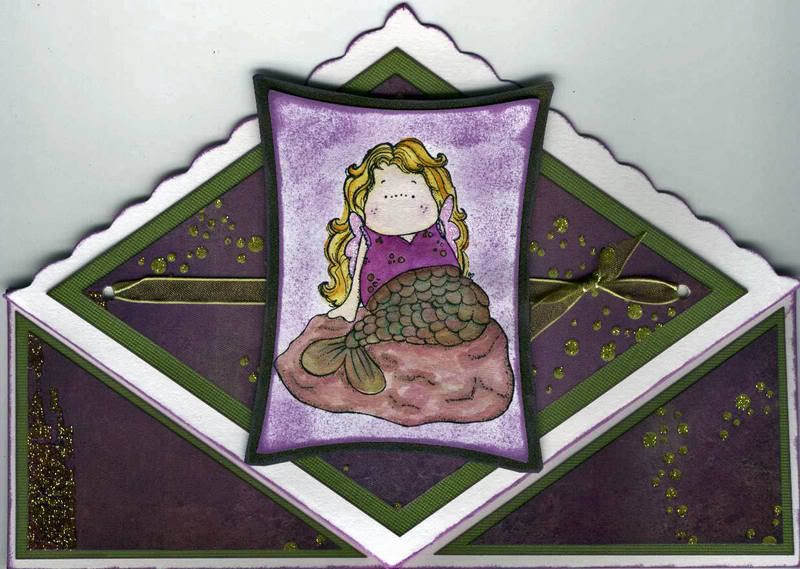 The card was made using Mermaid Tilda, which was kindly donated by Tara through an image swap, and watercoloured with the Whispers Brushstrokes markers, and the beautiful DCWV Once Upon A Time mat stack.