Dutch Dare
held a
blog hop
for their 105th challenge. It's the first blog hop I've taken part in - and I think I'll be entering more now!!!
The card I entered was the Moroccan Tiles card: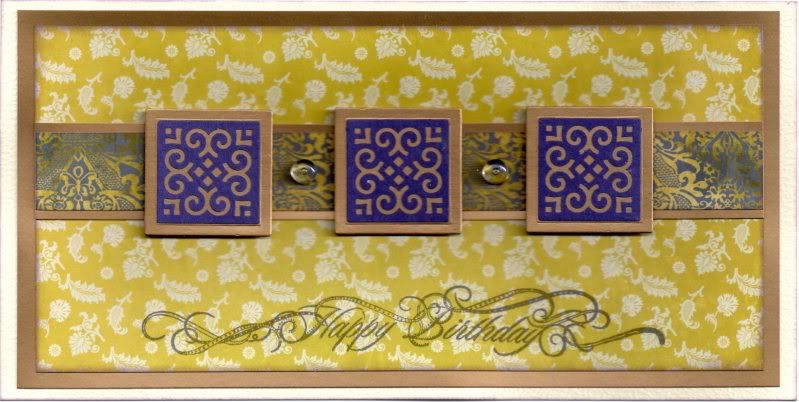 You can see the original post for this card
here
.
I know that I've won a prize from
Robyn's Fetish
, but as yet, I don't know what exactly I've won. I'll let you know as soon as I find out.
ETA: I have won a pre-selected assortment of images - typical because I'd just compiled an extensive wishlist and there was only one of them in the selection!! Never mind!