I've just noticed that the Basic Grey Challenge Blog has been revamped and is offering some great blog candy.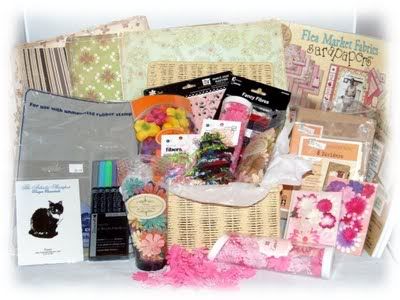 There really is a bumper pack of goodies up for grabs, and there's a full list of what's available, including Prima flowers, HOTP papers and surfaces, Basic Grey fibres and lots more.
To be in with a chance of winning, you just need to add a link to the blog candy over on your blog, then add your name and blog address to Mr Linky on the original post
here
.
This blog candy will end on Friday the 21st of August at 10.00pm UK time, and the winner will be announced the following day when the new Basic Grey Challenge is posted.
I would wish you all good luck, but obviously that would diminish my own slim chances of winning, so I won't!!!!