I just wanted to update you all on the order I got from my friend for two cards, namely a hen party card and a wedding card. She came round today to collect them and she gave me the money before she'd even seen them 'in the flesh', so to speak.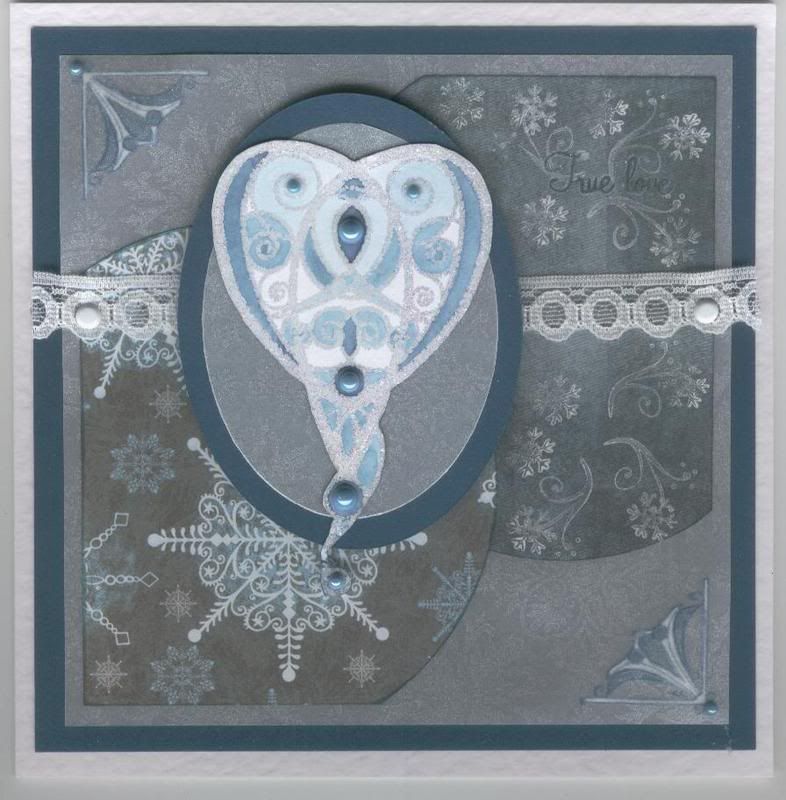 I'd emailed her pictures of them but I told her she should at least look at them before giving me any money!!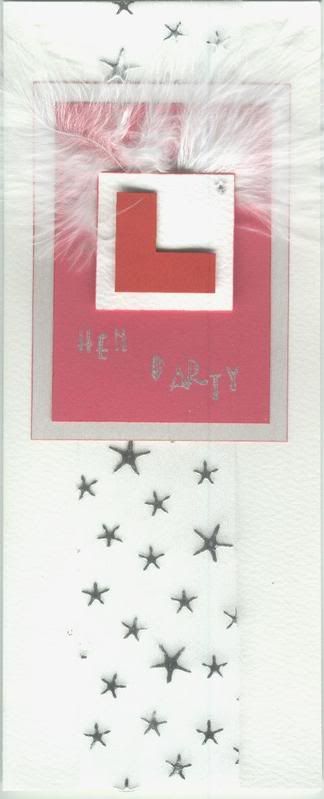 Anyway, she said she loved them and, as an added bonus, her sister had told her that the card I'd made for her wedding (also for my friend) was her favourite wedding card (I can feel my head growing!!!)
So, now I'm down to making just one more card before I start on my Christmas cards - I really can't believe that it's nearly November and I haven't made a start on them yet! The card in question is an anniversary card for my DH - it's our tenth anniversary in December so it's got to be a special one. I've got a design in mind and I'm going to use some HOTP papers. I'll post it on here when I've finished it (hopefully tomorrow).