This is my entry to this week's Mojo Monday Blog Challenge, which follows a sketch from Mojo Monday as shown below.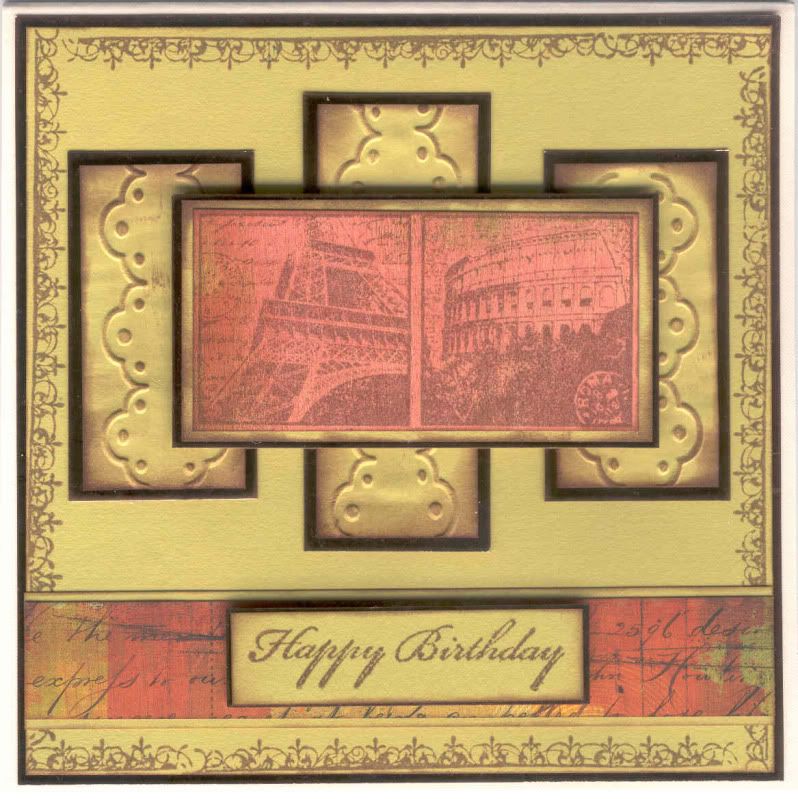 And here is the sketch that I followed: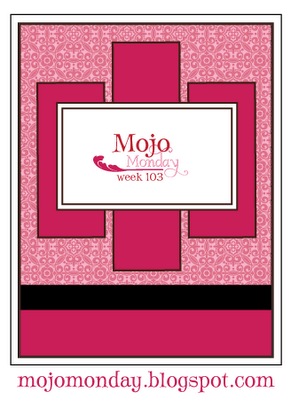 The Landmarks image, from Crafty Individuals, was stamped using Versafine Vintage Sepia archival pigment ink onto the orange brushstroke paper from the K&Co Basic Grey Sublime paper pad and matted onto green paper and copper mirror card (which hasn't scanned on very well).
Panels of the green paper were embossed using the Cuttlebug hinge border embossing folder, and the ColorBox Chestnut Roan Fluid Chalk inkpad was swiped over the top to pick out the embossed details. These were then matted onto the copper mirror card.
A panel of the green paper was stamped around the edge using the Fleur de Lys border stamp from the Autumn Leaves On The Edge stamp set and the Vintage Sepia ink. A panel of the collage script paper from the Sublime paper pad was matted onto the green paper and then across the bottom of the large green panel.
The 'Happy Birthday' sentiment, from the Papermania 'Just For You' stamp set, was stamped using the Vintage Sepia ink onto a piece of the green paper and matted onto the copper mirror card.
I also decorated the inside of the card using the Fleur de Lys border stamp with the Vintage Sepia ink and a strip of the orange brushstroke paper.