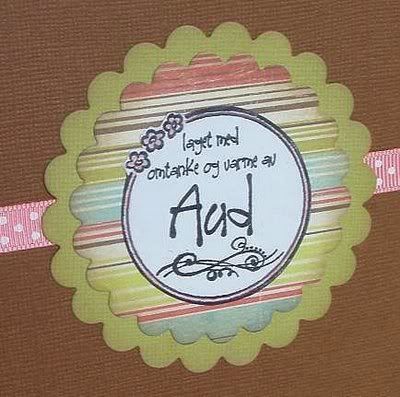 On my travels today, I came across the blog of the stamp designer
Aud
, from whom I bought my lovely
circle greeting stamp set
.
She has some beautiful cards on her blog, and she has also highlighted how she decorates the reverse of her cards.
I normally just use one of my 'Handmade by' or 'Handstamped by' stamps directly on the back of the card and then sign and add the year, but her method looks so much more professional.
I really need to get my Craft Robo set up so I can do proper scallops, but until then I'll have to improvise or try something different.
**EDIT** Just discovered that you can buy a stamp like this one (or other designs) from an online store called
Scrapmagasinet
that has a very unusual range of stamps. I am very tempted, although I suppose I could also design my own.