A tutorial was flagged up over on the
docrafts
cardmaking forum and I thought not only will I bookmark it on here for my own future reference but would share it with the rest of you.
The very clever lady, Joannne, has worked out how to make your own '
Prima
-like' flowers using some very basic tools, namely some handmade/mulberry paper, a scallop punch or die cut, scissors and an embossing tool.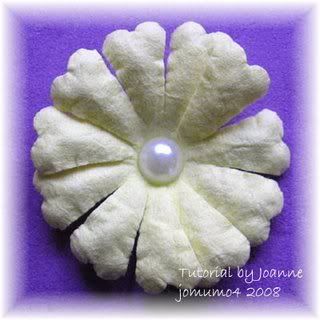 This is a picture of the finished product and I can't see much difference between this and the more expensive bought variety.
To find out exactly how to make them, have a look
here
.